ColdChain Qazaqstan 2023
7th Central Asian International Cold Storage, Transportation and Cold Chain Services Exhibition
ColdChain Qazaqstan is the first cold chain industry exhibition in Central Asia. The exhibition topics will include equipment, vehicles, services and the latest innovations for storage and transportation of perishable goods.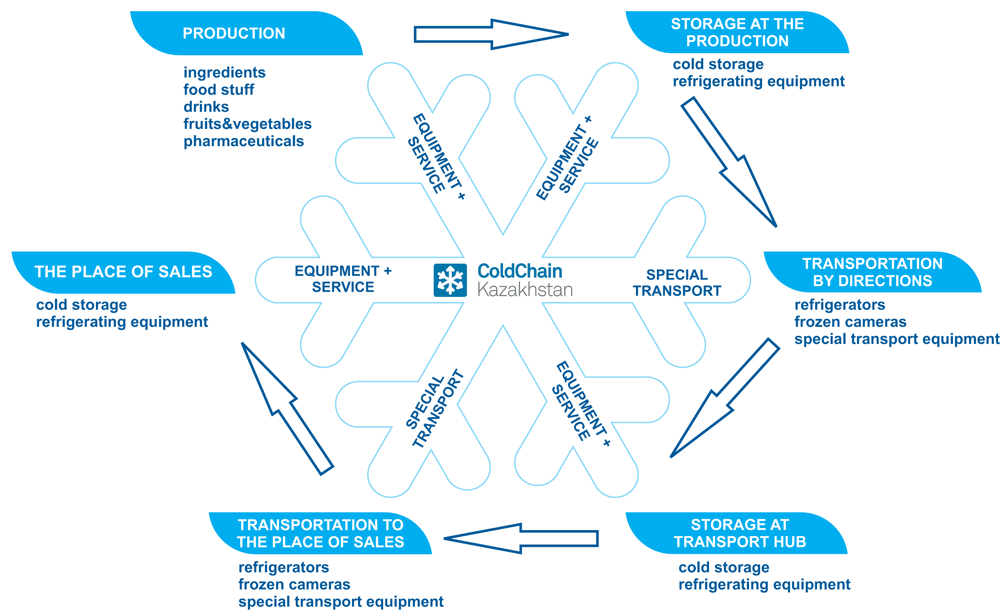 Visitors
Food Manufacture & Supply
Fruit & Vegetables
Meat & Dairy
Seafood & Fish
Frozen & Chilled Foods
Agriculture & Horticulture
Wholesale Distribution & Retail
Transportation
Pharmaceuticals & Healthcare
Cold Storage Owners
HORECA
The show is strategically partnered with FoodExpo Qazaqstan, the largest food exhibition in Central Asia. Also co-located are AgroWorld Qazaqstan and HoRex Qazaqstan, overall providing a good platform of exhibitors and visitors for the cold chain sector. These events will take place in the same exhibition centre, 1-3 November, and will provide:
More than 4200 visitors, including retail chains, supermarkets, importers, distributors, growers and transportation companies all in the agriculture and food field.