Opinions of ColdChain Kazakhstan 2018
Exhibitors opinions
Batyrzhan Nurshanov
Director of Commerce in ALA Sintez LLP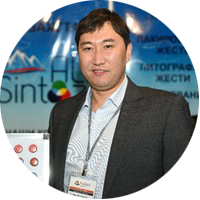 It is our second time when we participate in the Exhibition of KazUpack. Having achieved good results and targeted impact at the last year exhibition, we've realized that this event provides an excellent opportunity to present ourselves to other companies. Besides, exhibitions serve as an effective platform to build up our corporate image.
I would like to note that the exhibition is really well organized! When we come to such business platform, we do not expect that everything will happen automatically. However, you can literally stop anyone passing visitor and start a conversation which can eventually result into future business relations. Everything depends on how well you work with your potential client, and the more efforts you make, the more rewarding outcome you receive.
For instance, last year we registered very good results: we concluded contracts and established relations with both the companies that had been already present at the market and those who were only planning to launch their beverage production. Today we have already won new clients and new contracts.
---
Igor Smirnov
Director in Complex-Bar KZ (Kazakhstan)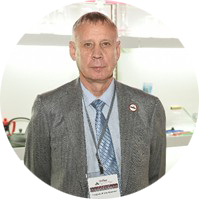 Starting from 2009, we have been participants in every gathering of HoReх Kazakhstan Exhibition. I believe that such events contribute to, above all, your image, and, secondly, this is an effective platform to find new potential partners. Based on our experience I can say that each participation in HoReх Kazakhstan brings us, in average, from 25 to 30 new partners.
This year the exhibition is going well, I am happy with everything. The organizers react very promptly to all requests, and we are very pleased with the way they work! We do hope to find new partners, snatch the chance to refresh our relations with the old ones, and demonstrate our new products.
---
Alexander Skripin
Director in Aqua Food Trade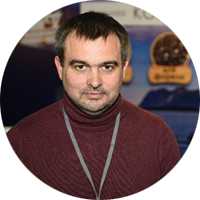 We deal with the production of fish products in Kazakhstan, and we are also the official distributor of RYBPROM. It is our second participation in the Exhibition of WorldFood Kazakhstan, and I should say we are having rewarding results. The first day of this year exhibition alone brought us three contracts with regional companies from Taraz, Shymkent, and Ust-Kamenogorsk. For us WorldFood Kazakhstan serves as an effective business platform where we can conduct a direct search of partners and conclude beneficial contracts without intermediaries.
---
Tatiana Oreshkevich
Foreign Economic Activities Department Head in Pinsk Meat-Packing Plant JSC (Belarus)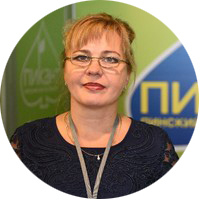 This is for the third time in a row when we showcase our products at the WorldFood Kazakhstan 2018 Exhibition. When we came to the exhibition for the first time, we received good results, namely, we found new partners. I think that exhibitions are very effective in terms of establishing and maintaining productive relationships with partners. It is very important to meet existing clients, get their feedback, complaints, and recommendations. Doing the same thing over the phone or email is quite complicated.
This year all exhibitions under the auspices of WorldFood Kazakhstan have been organized very well, we cannot complain! When we made a decision to participate in the exhibition, we, first of all, determined our key goal which was to expand our product sales volumes within the market of Kazakhstan. We have big plans for this exhibition as we expect to conclude, minimum, 2-3 contracts here.
---
Svetlana Oniskova
Marketing and PR Specialist in Dominic PJSC (Ukraine)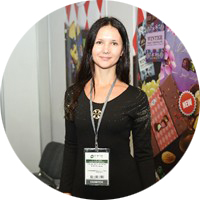 We are not novices at the Exhibition of WorldFood Kazakhstan. I'd like to note that every year we receive rewarding results from our participation in the event, leading to new business connections and arrangements with partners. Being here also helps us to update our database of potential distributors with whom we may continue to develop mutually beneficial relationships.
I would also like to say that this year the exhibition has been organized on a high level. Of course, we expect to find new distributors in Astana as well as raise our product sales in the overall regional market.
---
Elena Venediktovna
Product Manager in OOO Pivkombinat "Balakovskiy" (Balakovo Brewery, Russia)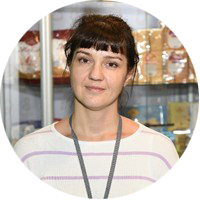 This is our first visit to Kazakhstan to participate in the WorldFood Exhibition and test the waters of the local market to sell our products here. The exhibition helps us to meet local distributors; we establish contacts and talk over potential collaboration matters. As to the organizational aspect, I think, the exhibition is going really well. The organizers are doing a great job!
---
Rinat Alkayev
Sales Managers in ООО Kainak (Russia)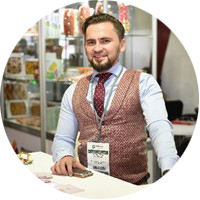 We are newcomers to the exhibition of WorldFood Kazakhstan. For more than 6 years we have been participating in such tradeshows in Moscow. And this year we made a decision to extend our sales geography. We do work with Kazakhstan in supplying our products here, but that is not enough. We hope that WorldFood Kazakhstan will help us with finding new clients. I can say that we have met potential partners already within the first day of the exhibition, and we are now discussing nuances of cooperation. Also we caught up with our current partners.
As to the organization of the exhibition, I can say that everything is going smoothly, all processes are arranged in a systemic and professional manner.
---
Artyom Kovalevskiy
Sales Director in ООО Diad (Russia)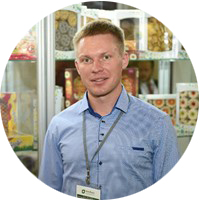 This is our first time when we participate in the Exhibition of WorldFood in Kazakhstan. From the moment we started our business, we take part in such events in Russia every year. Today, it is very important for us to find new clients and demonstrate our products to specialists that are present here. Another critical objective of our being at the exhibition is to monitor our competition, and we are analyzing current trends of the Kazakhstani market. Our product is unique, it is unparalleled in the CIS-countries, and we do want to know what our potential and existing customers think of it.
I am very pleased with how the exhibition is organized and the way it goes. I think this business platform will turn out to be very effective for us.
---
Maxim Strelnikov
Director of Vulkan (Volcano) Company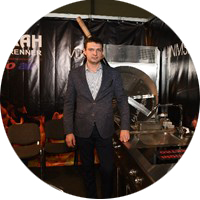 I believe an exhibition is one of the key business tools to promote your product. This is our first visit to Almaty to participate in the HoRex Exhibition, and we came because we are interested in developing our business at the market of Kazakhstan. We have been exporting our products to Kazakhstan, having a certain client portfolio here. However, we rest on our laurels, and today we have an objective to raise our local sales volumes. No less important is to explore the market of Kazakhstan. I think that the exhibition will enable us achieving our targets. The exhibition is indeed well organized, all services are easily available, and I do not see a single problem.
---
Olzhas Roman,
Commercial Department Specialists in EuroCold (Kazakhstan)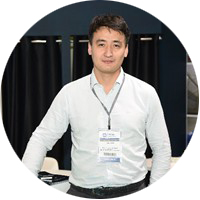 This is our first participation in the Exhibition of ColdChain Kazakhstan. I am impressed with how the exhibition goes, everything is organized at the very high level.
Our company is quite young, we have been at the market for three years only, so to support our identity at the market we've decided to demonstrate our equipment to this audience. We hope that we will win new clients and get a good experience. It is important for managers to develop their customer communications skills and be capable to present their company in an effective and competent manner.
Visitors opinions
Il'zat Ushurov,
Logistics Specialist at NNLogistic (Kazakhstan)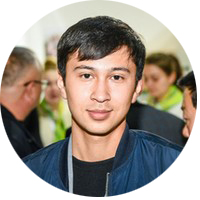 I visit WorldFood Kazakhstan for the first time and all the exhibitions that are held in parallel with it. I want to note that the organization is excellent, I liked everything, a good exposition is presented on this site. I am a logistician and my main goal is to get acquainted with the companies represented here, to offer them our services for the transportation of goods. Also, due to such events, we can meet with existing partners and discuss cooperation.
---
Rauan Abdibekov, (Kazakhstan)
Supervisor of Danone HoReCa Channel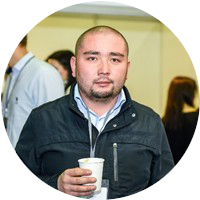 Having come to the exhibition HoReCa, I first of all paid attention to the general exposition, and I want to note that the exhibition is full, many interesting companies are represented. I visit this site for the first time, but I can say that I liked the organization, many attractive stands, everything is accessible and understandable. I think today I can find new customers, make agreements and exchange contacts with potential customers.
---
Anna Kazarina,
Designer Tea Company UNITEA (Kazakhstan)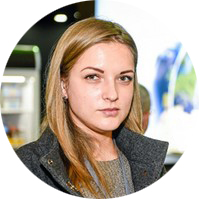 We came from Karaganda to KazUpack 2018 exhibition. It was very interesting for us to visit this kind of site. Everything is so ambitious here, there are many different companies that we did not know until today. We are looking for partners in coffee-packing and boxes. And at the moment we have already received enough new contacts to work with them in the future.
---
Natalia Khasanova.
HENGRI customer service manager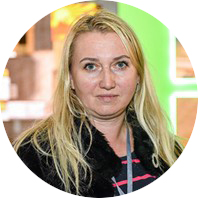 I came from Tashkent to KazUpack exhibition. And my first impression: what beautiful and bright stands! I really like the exhibition, how everything is organized, which companies are represented. Our company is engaged in paint for printing on various types of packaging. And the main purpose of my visits is to study the Kazakhstan packaging market. We want to offer our services for exhibitors, to find partners. In general, we are considering the Kazakhstan market to expand our business. And I can say that I have already received many new contacts, and I have ideas how to develop here.
---
Daniyor Baymatov,
Regional manager of Guangdong Simcheng Plastics Machinery Co., LTD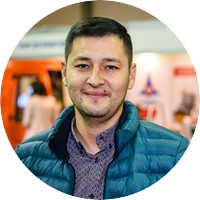 I visit WorldFood Kazakhstan exhibition complex for the third time. We want to open a bakery network and are looking for companies here that can provide us services, supply their products and equipment. Having worked at the exhibition for half a day, we already have offers from companies, we will consider and discuss them. Also, in general, we look at the exhibitors represented here, because the exhibition reflects the mood of the industry and companies operating in the Kazakhstan market.
I was pleasantly surprised by the fact that there are so many national stands from different countries, and what range of products they offer. Very interesting stands at WorldFood Kazakhstan. I also want to note the excellent organization, we went through a quick registration, everything is very convenient.
---
Vladislav Sabinin,
Manager of Reservesnab plus company
I have been visiting KazUpack for the second year. It is nice to see new companies at the exhibition today, this increases our chances of concluding contracts or agreements with partners. The organizers did their best, I like everything. We offer paper products for packaging manufacturers. And we are looking for new customers at KazUpack, getting acquainted with Kazakhstan companies, offering our services. And we already have results.
---
Mirlan Isakov,
Farmer from Kyrgyzstan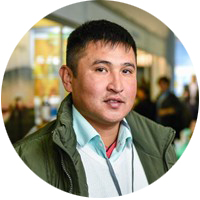 I came from Kyrgyzstan to the AgroWorld Kazakhstan exhibition. I am interested in poultry farming equipment and feeding. In Kyrgyzstan there is expensive food and we decided to come to the exhibition in Kazakhstan to study the local market and the offers of companies. I have already exchanged contacts and discussed the possibilities of cooperation, and also found a couple of exhibitors who are ready to come to us and continue negotiations. I believe that the exhibition was organized perfectly, exceeded all my expectations.
---
Pavlina Romanova,
Sales Support Specialist of Agent Plus (Russia)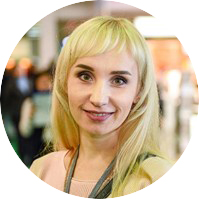 I have been visiting WorldFood exhibitions in Russia for many years, and I came to Kazakhstan for the first time. We sell software for sales representatives, and the WorldFood platform is promising for us. Here we have been meeting our customers for many years. Today, I also offer our services to exhibitors. I have already had interesting meetings with companies, we agreed to continue negotiations after the end of the exhibition. The exhibition itself has left a positive impression on me, everything here is benevolent, warm and cozy.
---
Aibek Bashirov,
Business Development Director of HoneyPack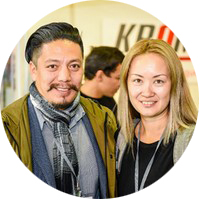 I really like the WorldFood Kazakhstan, KazUpack, HoRex exhibitions. I want to mention an interesting and rich program: workshops, forums and seminars. I come for the third year in a row at this event. And this year my attention was attracted by a large number of national stands of other countries. Our company produces honey, and therefore it was important for us to find companies in the packaging industry, HoReCa and the food industry. And we found them here - partners with whom it will be profitable for us to work. We exchanged contacts and agreed to continue working together outside the exhibition.
---