In Kazakhstan a platform for wholesale online trade will be created
Entrepreneurs from the CIS countries will no longer have to travel to China, Kyrgyzstan or Uzbekistan to buy wholesale goods.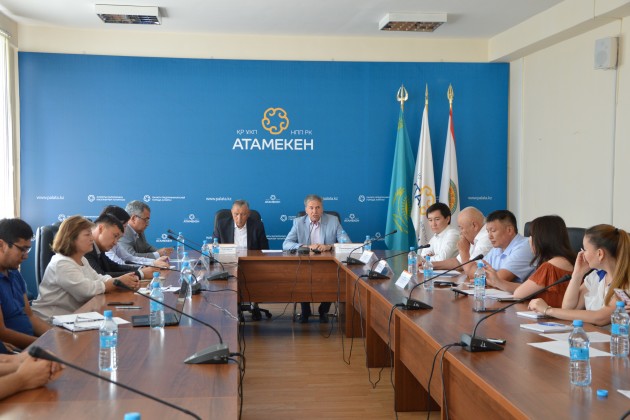 Trade routes of Central Asia will converge in Kazakhstan. The National Association of Trade Enterprises together with the Kyrgyz colleagues are launching a unique project "Commodity Distribution System of Central Asia" with logistics centers in Almaty, Astana and Atyrau. All procedures from order to payment will be made online, the correspondent of the business inormation centre Kapital.kz reports.
"Such a wholesale distributor successfully operates in Paris. On the territory of 900 hectares a huge number of logistics centers are located. They all operate online, providing the entire EU with the necessary products. Manufacturers supply their goods directly to wholesale warehouses. The number of intermediaries decreases. This kind of system reduces prices, struggles with the shadow economy and helps enterprises plan their work. Farmers do not chase the government, asking what to do with the products. And the people do not ask why the agricultural goods are expensive?" - explained the President of the Association of Markets, Trade and Services of Kyrgyzstan Sergey Ponomarev.
He also highlighted that the system will be effective only if it works in both directions: both a portfolio of requests and a portfolio of offers are formed simultaneously. Large trucks bring one product, unload and load other products. Thus, the project will help Kazakhstan producers enter international markets. "From one side - China, Uzbekistan, Kyrgyzstan and Tajikistan. From the other side - Kazakhstan, Russia and some European countries that show interest in joint trade. Now they are Germany, Serbia, Turkey. On August 18, we are planning to open a wholesale distributor in Almaty in the area of the North Ring ("Miras" market) in the territory of 11 hectares and to start with 30 thousand square meters of sales space. But the possibilities of the project are not limited", - said Zhibek Azhibayeva, Vice-President of the Association of Trade Enterprises of Kazakhstan.
Sergey Ponomarev noted that future lies with e-commerce. And he gave examples of websites whose turnover reaches $150 billion a year.
"The commodity distribution system that we offer is unique. Especially for landlocked countries. For the first time we brought together business associations, logistics companies, investors and farmers on one platform. We give guarantees to all participants. Some will receive their money, and others - their goods. This is a project with a heavy brand and a great history", - said Sergey Ponomarev.
According to the authors of the idea, they will have one year to set up the whole system and state that the project has implemented.